Alpacas currently available for sale in GA
The catalog below is just a sampling of the world class alpacas we have available for sale. Additionally, we have yearlings and new cria arriving each year that are usually not listed until after their show careers.
Contact us to receive an email with info regarding the full herd listing. We can also schedule a time for you to come by to get a closer look at these beauties.
Financing available: We offer up to 1 year NO INTEREST with 25% down on purchases over 2k, and up to 2 years NO INTEREST with 25% down on purchases over 10k.
ARI# 30441750

D.O.B. 8/26/2005

Huacaya,

Female,

Proven,

14 yrs old

Medium Fawn

Sire: Victor's Julius
Dam: Michelas Sweet Arial


Dulcie is a foundation animal. She is proven and gorgeous. You won't find a better mother. Her 2015 cria, Panama Jack, has insane brightness and crimp on his belly that m... read more

Price:

\$500
ARI# 31750707

D.O.B. 5/13/2012

Huacaya,

Female,

Proven,

8 yrs old

White

Sire: Escondido's Makulu
Dam: Aussie Snowcrystal


Abernathy is a beautiful Makulu daughter that is big boned, fine fleeced and just perfect conformation. She has the El Nino head, which is stunning. A small fawn spot on... read more

Price:

\$500

El Nino Granddaughter
Our SemiHemi™ Alpacas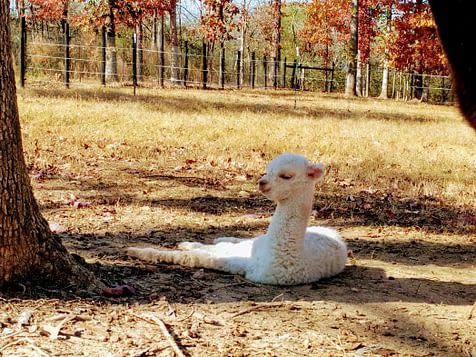 Our SemiHemi™ breeding program strives to carry on the vision of great Peruvian alpaca breeders, while utilizing modern tools to accelerate that effort.
We are continually importing the best genetics from around the country to improve not only our herd but to also impact herds throughout the Southeast.
As a result, our herd carries solid conformation and bone structure, elite fleece characteristics, lingering fineness, and improved alpaca traits. Those championship pedigrees are validated not only in the show ring but also through scientific testing. Our 'herd average" for AFD EPDs, places our herd solidly in the top 10% of all alpacas nationwide while we regularly have individuals listed in the top 1%.